Today is
Quotation Request
MAXIMUM DOME HEIGHT
FOR ACRYLIC IS 1/2 THE DIAMETER,
FOR POLYCARBONATE IS 1/3 THE DIAMETER.
Make sure you specify outside dimension,
dome size, flange width, dome height,
material thickness and color!
"Because Domes and Skylights are non returnable"
"Please be advised that material thins when vacuumformed"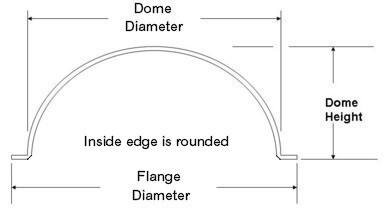 "CLICK HERE" TO RETURN TO DOMES.
Company Terms and Conditions
DISCLAIMER